Consultants and advisors are working on all sides of the mergers and acquisitions world. These include law firms performing contract work and due diligence, investment banks acting as middlemen in large mergers, etc. A business acquisition advisor frequently needs business sales.
You've identified a profitable opportunity to make a business acquisition, sale, or merger. It advises that you speak with brokers and advisors regarded as industry experts before moving forward. Let's see the details of What is an acquisition advisor?
What Is The Role Of An Advisor In M&A?
A general term used to represent intermediaries' jobs in mergers and acquisitions is M&A advisory. Most of this relates to the advice given to buy-side and sell-side businesses regarding mergers and acquisitions. But M&A advisers also conduct market research and assist businesses in raising capital for M&A.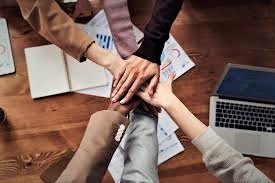 M&A advisers' main responsibility is to counsel buy-side and sell-side businesses on mergers and acquisitions. The M&A adviser is typically hired by the company at the start of the deal process in exchange for a retainer fee.
They will identify potential businesses and communicate with other business owners. They offer advice on deal structure and company value and participate actively in buy-side or sell-side talks. Additionally, they should understand the current business landscape more, thanks to their network.
Why Do You Require Small Business Acquisition Advisors?
Time and money are the two main justifications for hiring an M&A counsel. An M&A advisor can oversee the process if you are busy running your business to devote enough time to selling your business or purchasing another one.
Similarly, if you've never purchased or sold a business, a seasoned advisor can assist you in navigating what is frequently an unfamiliar and challenging process. They can cut back on legal expenses and hassles. Most consultants should also have a network of potential company buyers and sellers, which will enable you to cast the widest possible net when looking to buy or sell.
Detailed Reasons To Choose Acquisition Advisors
Your business effort may succeed or fail depending on whether you sell, buy, or merge a business. Conducting a thorough review before choosing an advisor for your needs is essential because choosing between business brokers and advisors can be challenging.
Although they charge more, M&A advisors do offer more extensive services. They have a restricted range of services; business brokers can be a cost-effective choice. Here are the detailed reasons:
Expertise:
Most importantly, M&A consultants have extensive knowledge of this process, one of the most difficult and expensive investments a business can make. This covers all aspects, including valuations and due diligence. Doing the M&A process right is crucial because it will largely decide how successful the buying business is. Here is when a good M&A consultancy might be beneficial.
Market Familiarity:
Directors of every company will believe they are knowledgeable about their sector. However, they might need to be more aware of it. Prominent M&A consultants invest millions of dollars annually to ensure they have access to market-beating research that covers topics outside the purview of most businesses, like market transaction multiples, private company revenue, and income, among other things.
Industry Contacts:
M&A advisors frequently accumulate extensive contact lists through their work on transactions. Want to purchase a business? A business buying consultant may know someone who can set you up with a direct connection to some of the biggest businesses there. The employing organization will save time and money thanks to this door-opening capability.
What Is The Business Acquisition Specialist Salary?
The majority of competent M&A advisors may bill by the hour and typically receive a cut of the sale price of the target company. Many M&A advisors seek to pay primarily based on the sale of a business, though their fee structures can vary. This has advantages and disadvantages because it may encourage them to pressure you into purchasing.
Sales-based remuneration may help you avoid paying costs if your business doesn't sell. If you decide to do so, expect to pay a business acquisition consultant between 2-10% of the overall sales price.
If you're a seller, remember they could recover that expense through a higher sale price. If you're a buyer, they'll assist you in buying the firm faster and uncover better bargains at a lesser price.
When Do Acquisitions Go Bad?
Some of the most frequent causes include value erosion, inadequate communication and integration, and cultural incompatibilities. Making a merger or acquisition successful can be exceedingly challenging if these problems must resolve.
What Distinguishes An M&A Adviser From An Investment Banker?
Investment bankers typically receive a success fee as the majority of their income. Usually, this price sets the value threshold below, which they won't perform. As transaction partners, M&A advisers frequently help clients prepare for their exit.