Ever since the release of the first iPhone in 2007, the demand for apps has skyrocketed. Mobile apps are integral to our lives and can make or break a business's online presence. iOS is completely different from Android and requires a different approach to development. Have you ever asked yourself how much it costs to build an app for iOS? It's a question many aspiring entrepreneurs and developers ask themselves, but the answer is far from simple. The true financial cost of building an app for Apple's iOS depends heavily on several different factors.
With these variables in mind, app development costs can range anywhere from tens of thousands to hundreds of thousands of dollars. Generally speaking, if you don't have experience in the industry or at least an experienced partner, getting a proper estimate upfront is essential before starting your project. This blog post will discuss factors affecting the cost of developing an iOS app. So, let's start.
Factors That Affect The Cost of Building an iOS App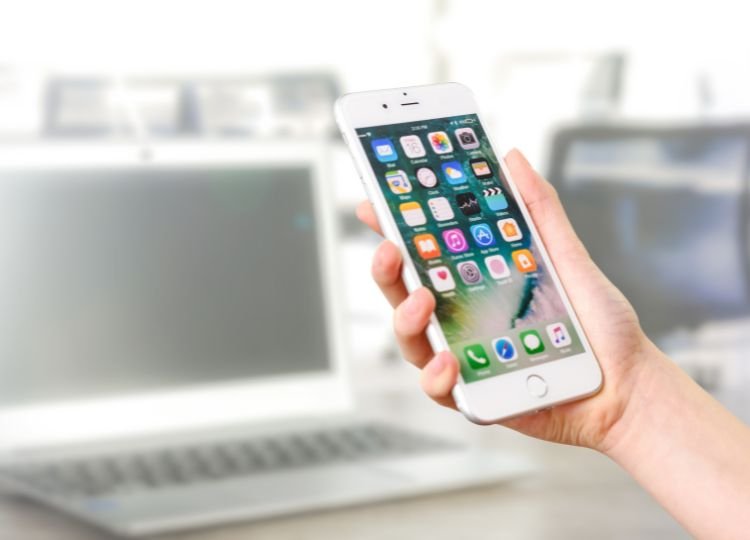 Several factors contribute to the economic cost of building an iOS app. Here are a few of them:
The Complexity of The iOS App
The cost of building an iOS app doesn't have to break the bank. With mobile developers that are experts in mobile development, you can find one who is within your budget. The complexity of what you need your mobile app to do has a significant impact on the overall cost, though.
Hence, it's essential to figure out what particular functionalities you require before taking the plunge. It won't cost much if you need a simple mobile app with few features. On the other hand, if you want an intricate mobile application with numerous custom features, expect to pay more, as mobile developers charge more for highly complex projects due to the extra time and attention needed.
Features You Want to Include
Features constitute a significant factor that mobile developers need to consider when budgeting the cost of building an iOS app. After all, these features make sure the app stands out from its competition and attracts users.
From advanced technology integrations with other platforms to customizations that enhance user interaction, mobile developers must carefully weigh what their mobile app may require to succeed in the Apple App Store. Although features can add money to the budget, researching successful mobile apps in the same category is worth doing, as investing in features could pay dividends.
Number of Platforms you Want to Support
The number of platforms you want to support is one of the significant factors when it comes to building an app on iOS. Supporting a single platform requires fewer resources than supporting multiple and thus can save you some cash.
However, if your goal is to reach a large audience and increase your visibility, it's worth considering supporting more platforms; the cost is usually worth the bigger impact. Ensure you understand why you're doing it to get the most bang for your buck.
Quality Level You Require
The quality of an iOS app ultimately affects its cost the most. If you want your project to stand out from the competition and use advanced features, you'll need to invest more money into development.
At a basic level, you could get away with spending less for certain services like UI/UX design and coding; however, if you lack crucial technical details and don't build robust applications that can handle significant traffic and load times, it won't matter how attractive your app looks.
Your users won't stick around for long. When building an iOS app, ensure you don't skimp on quality or put off important updates because they will all add up over time.
Expertise Of The Developers
The expertise level of the developers you select to build your iOS app can significantly impact a budget. If there is room in your budget, it's always worth investing in the top-tier professionals who intimately know the Apple ecosystem and its development tools.
However, if you can't stretch to hire them, don't worry; some of the best apps were created by talented yet inexperienced developers. Evaluate each applicant carefully and look for potential and technical prowess, if necessary. After all, they will design (and possibly code) the face representing your business in an increasingly competitive app store environment.
Market Research and Analysis
Market research and analysis is a crucial part of building any iOS app. Without them, it's impossible to know your target demographic or how to position your app to stand out successfully against the competition. Doing market research can be costly, with entire teams dedicated to analyzing potential user bases and trends.
If you don't have the resources in-house to conduct this kind of research, it may require you to hire an outside firm which can significantly increase the cost of developing your app. Generally, gathering market research should be done early on in the app-building process. It should provide invaluable insight into feasible features within budget and time constraints, keeping your costs low in the long run.
Application Updates and Upkeep
One of the most overlooked factors when developing an app is often what happens after the app is released. The importance of ongoing maintenance and regular updates cannot be overstated: not only do they keep your users in the loop and make them feel valued, but they also play an integral role in sustaining user engagement, especially during peak times like the holidays or when a new update drops.
Besides, developers need to bear in mind any additional costs associated with maintaining their codebase as criteria like language versions of Objective-C vs. Swift may require changes or additional programming for future compatibility. Keeping these factors in mind will help you budget efficiently and ensure that your users stay happy in the short and long run.