The evolution of sporting athletes' salary and net worth over the years has been impressive to witness as a number of world's most highly touted and coveted names are now earning an astounding sum of cash on a regular basis.
Sports' most lavish and successful athletes have now recorded an extortionate sum of money that has most ranked well into the millions of worth, including a few who have entered into billionaire status.
These are some of the sporting world's most popular and successful names based on their current net worth and income:
Michael Jordan – $2.2billion:
The legendary basketball star has retained his iconic status nearly two decades after his third retirement, with MJ earning a major sum of money from his playing days in the NBA with the Chicago Bulls and his impressive Air Jordan Nike brand which has cemented himself as the richest athlete on the planet today.
Jordan is only expected to improve his stock as an entrepreneur and continues to garner a greater reputation amongst sporting fans as the 'GOAT' of both basketball and sports athlete's worth.
Lionel Messi – $600million:
When it comes to the 'GOAT' debate in football, Messi or his Portuguese counterpart Cristiano Ronaldo are usually in the bulk of the conversation as they are both widely known across the world.
However, when it comes to net worth, Messi has the slight edge over CR7 with an incredible $600million worth over Ronaldo's $500million, which is only expected to continuously rise during the latter stages of their remarkable careers.
Messi is involved in this year's FIFA World Cup with Argentina and just his presence has ensured Argentina are among the favourites to be victorious according to the betting odds, with the Argentine sensation looking to claim the one crown that has forever eluded him.
Ion Tiriac – $1.2billion:
The former Romanian professional tennis star and fellow ice hockey player has amassed an incredible legacy as one of the few athletes that has excelled at multiple professions.
Tiriac is now the owner of the Mutua Madird Open Tennis Tournament as well as managing fellow tennis star Lucas Pouille while pocketing an absurd sum of money.
LeBron James – $600million:
The only current or former basketball star who can truly challenge Jordan's top spot for 'GOAT' of both the sport and wealthiest player is without question LeBron James.
LBJ has become one of the most widely recognised athletes during his historical tenure in the league and has gained a vast amount of success both on and off the court with his bank account now making for very pleasant viewing for the kid from Akron, Ohio.
Tiger Woods – $1.7billion: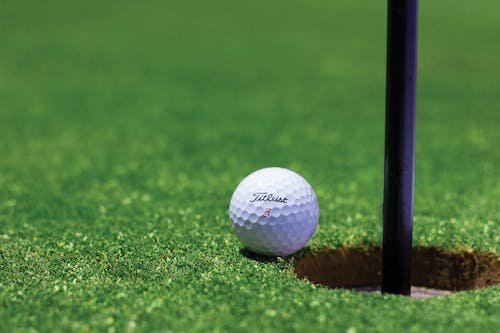 Woods has established himself as one of the sporting world's most divisive characters, yet the golf star has become a major figurehead of all things sports related thanks to his astounding billionaire status.
After several successful years as a pro, Woods has also become one of the key faces of Nike's fashion brand as well as signing endorsements with various other companies that have greatly improved his stock as one of the world's richest individuals.
Floyd Mayweather – $1.07billion:
When your nickname is 'Money' then it is only correct to add your name to the list of the wealthiest names of all sports athletes.
Whilst Mayweather is still very much an active talent in the boxing ring as he looks to maintain his unbeaten record, the legendary boxer has gained an unprecedented amount of revenue for his antics outside of the ring which will only continue to rise as the years roll on.
Michael Schumacher – $1billion:
F1 drivers have already garnered a humongous sum of money before their professional careers in sports has begun, yet Michael Schumacher ranks as the most successful name since his second retirement back in 2012.
Schumacher has gained a greater reputation for his efforts working as an ambassador for UNESCO and other humanitarian causes with his son Mick also following in his father's footsteps as an F1 driver previously for Haas.
Cristiano Ronaldo – $500million:
The Portuguese frontman has become one of the most recognised athletes on the planet today thanks to his stellar play, vast endorsements and lavish lifestyle with Ronaldo reportingly earning a whopping $115million from just his salary alone.
Ronaldo's recent exit from Manchester United has remained as one of the world's most controversial topics in the past few weeks leaving many to question on where Ronaldo will go after the ongoing FIFA World Cup and what other success awaits him.
David Beckham – $670million:
The former Manchester United, Real Madrid and LA Galaxy winger has become a hot commodity in the sporting world since his retirement nearly a decade ago.
Beckham is often present on a vast number of commercials and signed endorsement deals with some of the world's most prestigious brands, that has truly cemented his place as one of the most highly respected athletes to ever live.